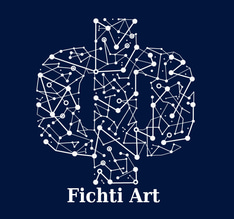 View the festival's program:
Fichti Art is a festival launched in 2021 which takes place in Greece in the Argolid region, at the foot of the historical site of Mycenae, in the municipality of Fichtia. During four days, at the end of July, in a beautiful setting, the Festival becomes a place of expression of all artistic forms in dialogue with the local population, the visitors, the public.
In 2022, the Schools of Architecture of Thessaloniki and Marseille and the Schools of Fine Arts of Athens and Florina worked on the theme of "Abandonment" of the Mycenae Station and the Xenia Pavilion.
For the year 2023, the workshop will address the issue of "Renaissance" of these places.
With the idea of developing an architectural and artistic reflection highlighting the villages of Mycenae and Fichtia, classified as World Heritage Sites by UNESCO, the FichtiArt Festival has set up a one-week workshop allowing young architects and artists to work in collaboration around a theme.
Being sensitive to sustainable development, to the use of unconventional materials, to the protection of emblematic places and to the conservation of the cultural memory of the region, these "Residences" are a place of exchange and creation between architects, craftsmen, painters, sculptors, taggers....

Visiting Mycenae is often limited to the simple visit of the archaeological site. But did you know that just a stone's throw away from the site, hidden from view for centuries, there are wonders waiting for you? Discover these hidden treasures by following the itineraries we suggest.