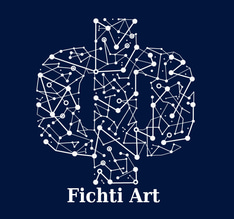 Mycenae station, Fichtia.
The blues of the marginalized
The Tsitsanis Museum Orchestra opened the FichtiArt Festival in front of the emblematic building of the old Mycenae Railway Station designed by the German architect Ernst Moritz Theodor Ziller. The orchestra presented a variety of Rebetiko, the popular urban Greek music of the marginalized and poorest classes of the first half of the 20th century. In December 2017, Rebetiko was inscribed on the "Representative List of the Intangible Cultural Heritage of Humanity" created by UNESCO. The list is composed of elements that help to demonstrate the diversity of the world's heritage and raise awareness of its importance. Rebetiko was chosen by the Intergovernmental Committee as "a living musical tradition with a strong symbolic, ideological and artistic character". As a complex cultural concept, it is linked to music, song, dance and, especially in the past, to a particular attitude and way of life: the life of outcasts, vagrants and displaced persons, but also of the working classes in the large cities of newly industrialised Greece at the beginning of the 20th century.
Discovery of the abandoned station site and the artistic and architectural work done around reuse.