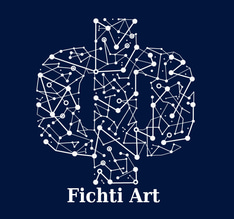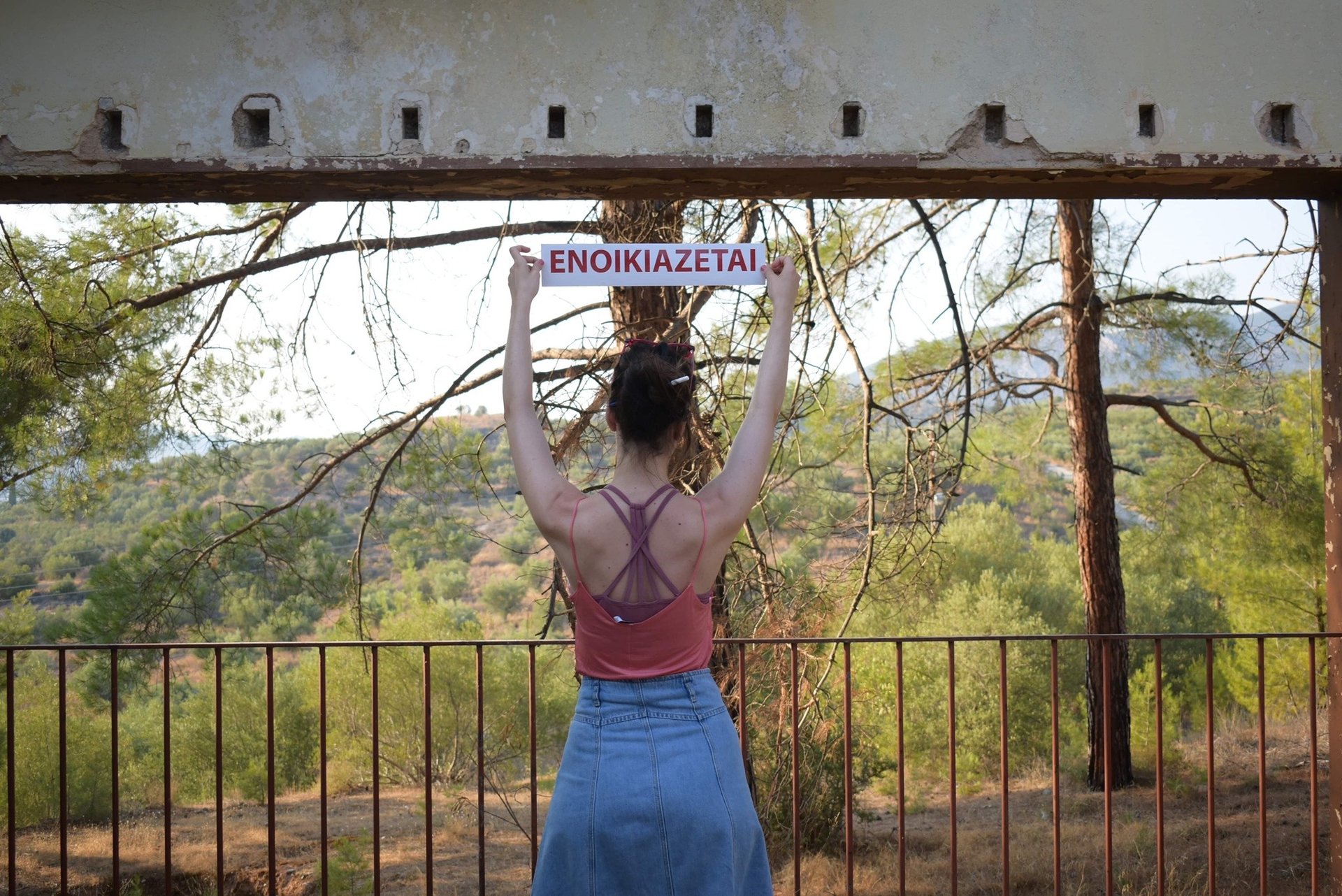 Eleni Perantzaki - Maria Adamou
"ENOIKIAZETAI" is a walking art action in public space and was created with the aim of discovering the cover of "ΚΕΝΟ" that exists in deserted spaces. The original idea came from the buildings themselves, which have been left abandoned for years, unattended by the state. The "for rent" sign is usually put on the buildings whose space is rented, with the details of the private owner and a telephone number.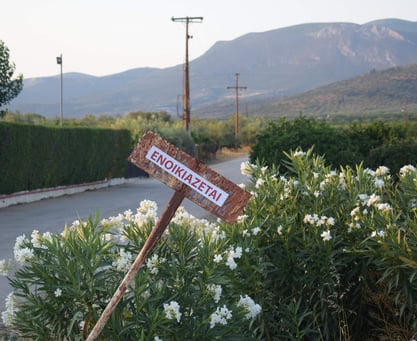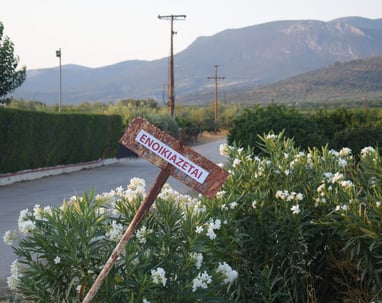 In the "RENTED" project, the viewer can see the spatially dispersed signs and organic matter, without any elements, left in the natural environment, at road junctions and places of historical importance, on streets and trees, thus making a commentary on the sterile renting of buildings and places of historical importance, the lack of care they receive, but also an open dialogue with the local community that raises concerns about the kind of care we are looking for. The action takes place with the help of signs placed on a marked route from the Mycenae train station to the site of the Mycenae tourist pavilion, inside the room where the portable fresco of Nikos Nikolaos is located.