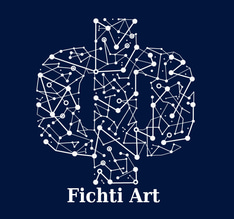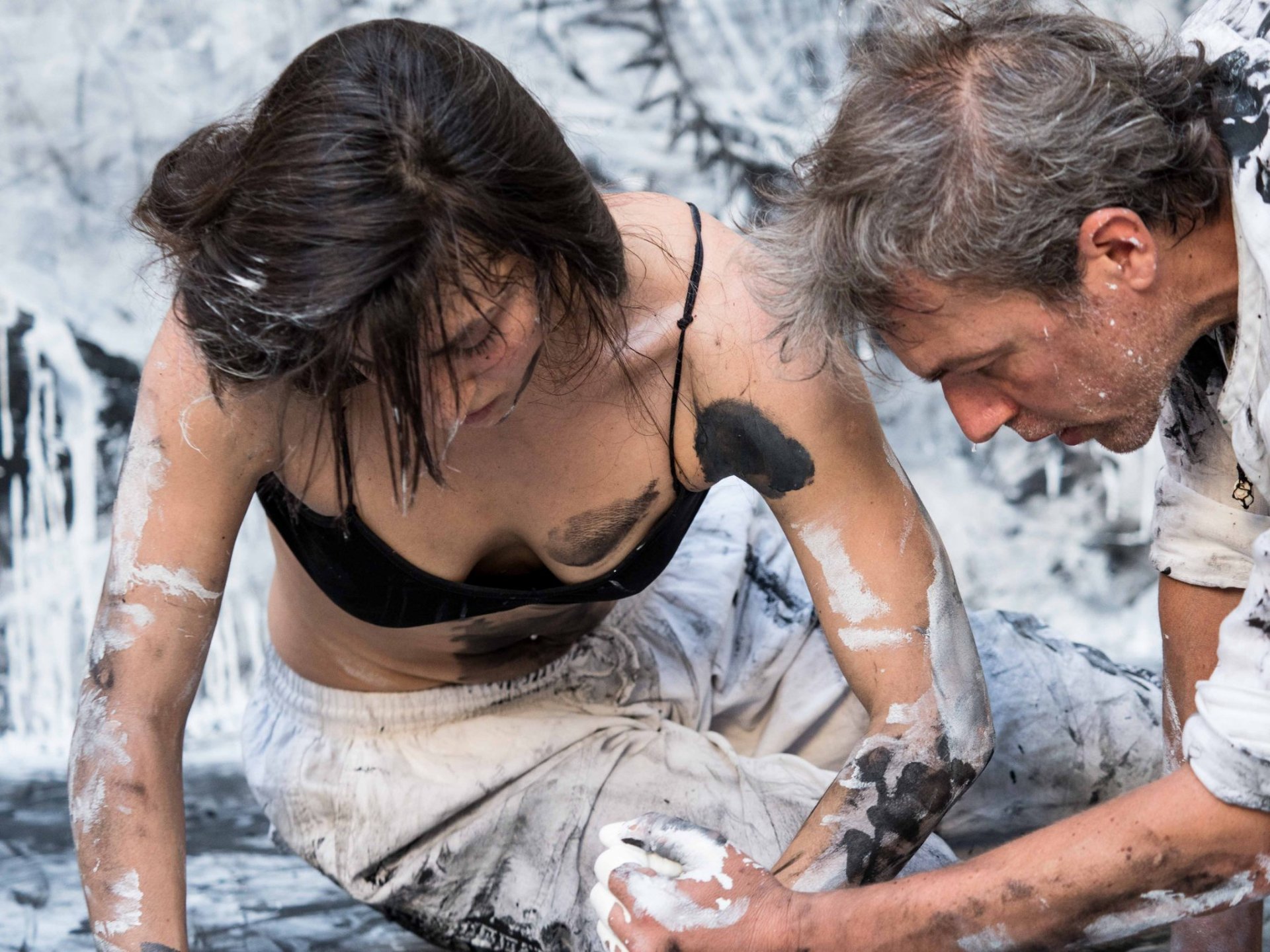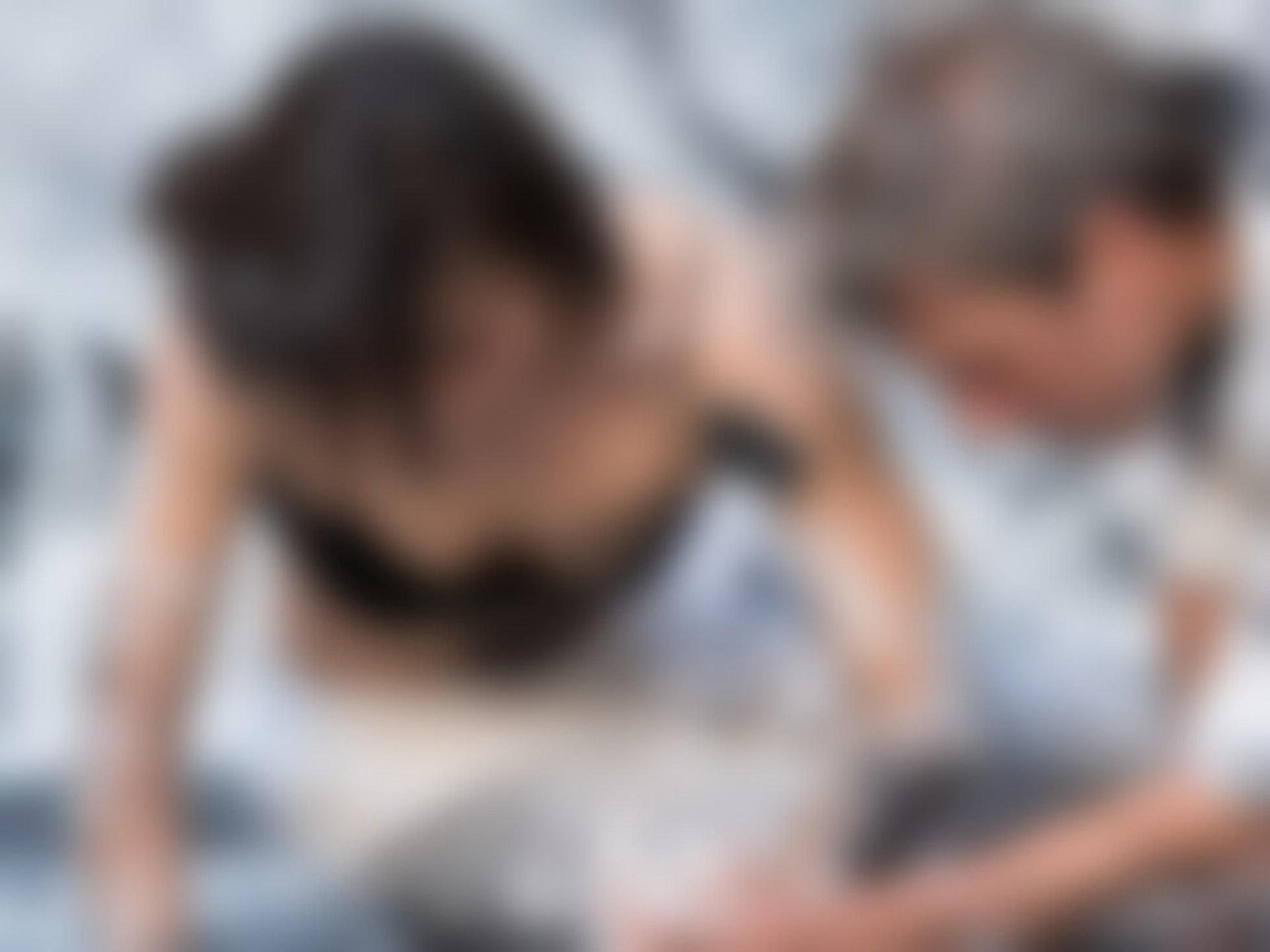 By moVink, Anna Anousakis and Vassilis Kavouridis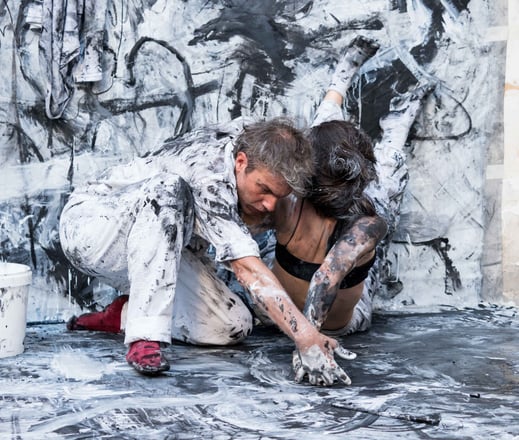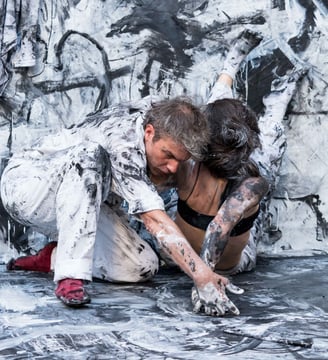 Their field of research includes the attempt to capture and outline the movement they develop with each other, with the surrounding space and with the elements they choose to surround them.
A visual artist and a dancer in a gestural and kinesthetic study, where abandonment, decay, death and inevitable rebirth are the basic compositional elements of a ritual within space-time.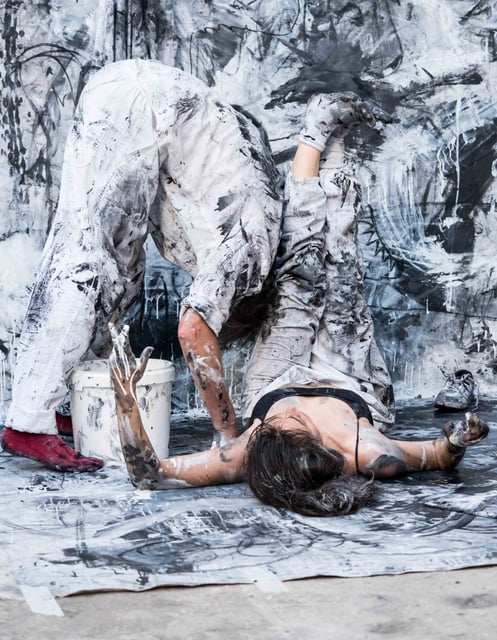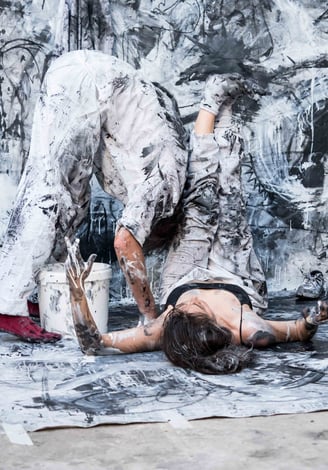 Anna Anousakis:
Anna Anousakis was born in 1993 in Athens. She grew up in Paros and studied at the Central School Of Ballet (RAD) of K. Tzoumba. She studied at the Athens National Lyric School of Dance and the State School of Orchestral Art where she completed her studies in 2015. She has participated as a dancer with the Hellenic Dance Company in performances in Greece (Herodes Atticus Theater, Concert Hall, Athens and Epidaurus Festival etc. a.) and the outside (New York City Center).
Vassilis Kavouridis:
Vassilis Kavouridis, born in 1976 in Athens, is a graduate of the 3rd painting workshop of the Florina School of Fine Arts under the teacher Haris Kontosfyris. He expresses himself through painting, sculpture, video and performance, combining them to create works and installations where the viewer is invited to enter a world of new rules. At the same time, he tries to express the contemporary positions and perceptions around visible and invisible, subjective and objective reality.
The Performance will take place on 30/7/2023, 19:30 at the Mycenae station, Fichti